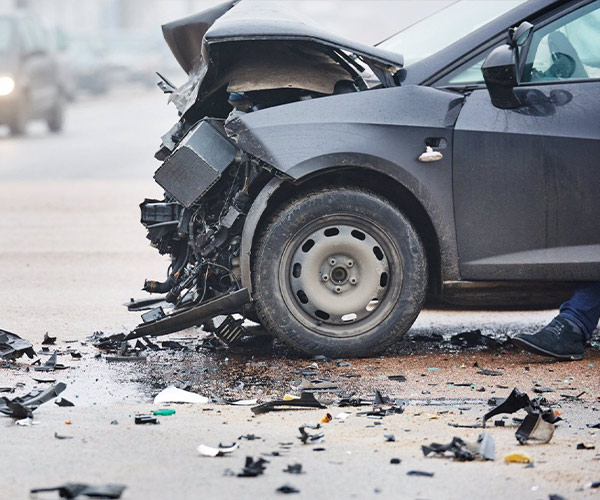 LYFT AND UBER ACCIDENT ATTORNEYS
With the rise of Lyft and Uber, there has been a new era in the world of transportation. Many people use and trust Uber and Lyft drivers to get them safely from one place to the next. Unfortunately, drivers and passengers can still find themselves involved in car accidents.
At Koch Law Firm, we know that ride-sharing accidents cause injuries and take lives every year. If you have been hurt in an Uber or Lyft accident, we are here to discuss your case with you.
What Causes So Many Wrecks?
Distracted driving: When you choose a Lyft or Uber, the driver must stay connected to a network. The driver needs the network to pick up rides and to track their trips and payments that they receive. Also, it is not uncommon for a driver to lack familiarity with the area they are navigating which will often require them to heavily rely on their phones. As a result, the drivers are not keeping their eyes on the road and can easily become distracted.
Rushing: It is important to remember that your driver gets paid for each ride. This provides a financial incentive for the driver to get you to your destination as quick as possible, so they can begin the next trip.
Tired drivers: Lyft and Uber drivers often work long hours to supplement their income. A driver who stays on the road for an extended time or works late at night could suffer from exhaustion while driving. Because sleep deprivation can affect your body similar to alcohol, being the victim of a tired driver is always a possibility.
The Complexities of the Case
Lyft and Uber accidents can quickly become complicated cases. First, you have to consider if another driver was involved. When you are a passenger, there is no question that you were not at fault, but the question is whether the fault is on the other driver or your own driver. Who is at fault and who is responsible for all of your losses are questions the experienced attorneys at Koch Law Firm can provide. We are ready to help you sort through all the specifics of your case.
Even when liability is clear, these cases will differ from other car wrecks. Ride-sharing companies carry substantially larger insurance policies than most drivers and may even provide uninsured/under insured motorist coverage.
The key is to work with an experienced legal team as soon as possible. Like any other wreck, the insurance company is focused on getting you to quickly accept a low amount of money before you obtain an attorney and learn the value of your case. We are here to make sure you don't get taken advantage of and to ensure you receive all the financial compensation you rightfully deserve. If you've been in an accident involving Lyft or Uber, call Koch Law Firm at (469) 328-8376 or fill out our short contact form and one of our attorneys will reach out to you very soon.