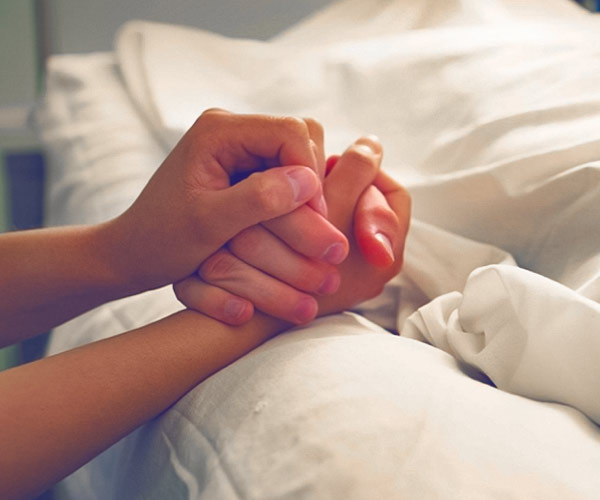 WRONGFUL DEATH LAWYERS
Accidents happen each day and some accidents will unfortunately cost people their lives. Wrongful death is used to describe an event where a person dies because of the negligence of some other person or entity. In Texas, when someone commits a negligent act that results in another's death, then the surviving loved one may hire an attorney to seek compensation to help ease their loss.
There is no doubt that money can never replace a lost loved one. Wrongful death cases are a way to hold the responsible party accountable for all of the heartache and turmoil you are put through. A survivor may be able to receive compensation for the income that the deceased would have provided and for the loss of love and companionship, as well as other losses. If you've lost a loved one, having an experienced attorney who has handled a wrongful death case is invaluable to your claim.
FILING A WRONGFUL DEATH CLAIM
Texas allows for only a specific group of people to bring a claim for wrongful death. A surviving spouse, child, or parent of the deceased may bring the wrongful death action for their own benefit, or for the benefit of all wrongful death beneficiaries. If none of the entitled individuals bring an action within three calendar months after the death, then the decedent's executor or administrator shall bring and prosecute unless requested not to by all of the individuals. This makes it important to act quickly in order to make sure you are adequately represented and your claim is fully developed.
For more information about the process for filing a wrongful death claim, reach out to Koch Law Firm at (469) 328-8376 or fill out our contact form and an attorney will reach out to you soon.
WHAT COMPENSATION CAN I RECEIVE IN A WRONGFUL DEATH CLAIM?
When a survivor loses a loved one, they are left without the loved one's income, companionship, guidance, and services. Each one of these are possible claims for damages and can be addressed by your wrongful death attorney. Typically, damages are divided into three separate categories:
Economic damages: These include any financial assets lost because of the wrongful death. This includes the loss of future income, benefits and pensions, inheritance, medical expenses, funeral costs, and the value of the goods or services provided by the deceased.
Non-economic damages: When you lose a loved one, the greatest lost is not financial, rather, it's the loss of the relationship itself and all of the love and companionship that the relationship encompassed. Non-economic damages are the intangible, non-financial losses because of the death. These includes the loss of companionship, love, guidance, training, and the loss of the relationship itself.
Punitive damages: These are a type of punishment and are not allowed in all states. These are awarded when the defendant has committed a seriously heinous offense or engaged in gross negligence. This includes acts such as nursing home abuse or other illegal behaviors that contributed to the victim's death.
Understanding and determining appropriate amounts of compensation to seek in a wrongful death claim is complicated and may require testimony from experts. If you are filing or thinking about bringing a wrongful death claim, Koch Law Firm should know how to achieve the maximum amount of possible compensation for you and the other survivors.
If you've lost a loved one, you've already been through enough. We want to help your through your difficult time and get you all of the financial compensation you deserve. Our services can never bring back your lost loved one, but we will fight tooth and nail to make sure the negligent party is held responsible. If you have recently lost a loved one because of someone else's negligence, call Koch Law Firm and let us fight for you and your loved one.