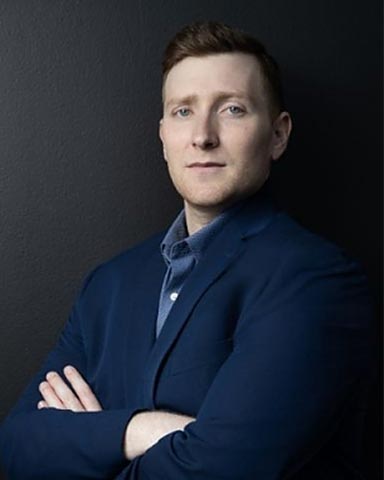 Sean A. Koch is a Texas native, born and raised in Corpus Christi, Texas. He is the son of an attorney and an insurance adjuster, giving him a unique perspective on personal injury litigation.
Sean attended Texas A&M University—Corpus Christi, where he graduated magna cum laude with a degree in psychology. After graduating, Sean served as a probation officer for two years in Nueces County and managed a case load of over 100 clients. During his time as a probation officer, he realized his passion to help others could be better served by entering the legal profession.
After saving up enough money to attend law school, Sean and his wife moved to Houston so he could attend South Texas College of Law. Sean graduated in 2018 as the class valedictorian. He also obtained 19 CALI Awards (highest grade in the class), the 2017 Spurgeon E. Bell Moot Court Competition Best Oralist Award, and was published in the 2018 South Texas Law Review.
Sean also focused on acquiring real-world skills during his time in law school, giving him the opportunity to intern for multiple federal judges, as well as a Houston personal injury law firm. Realizing that his life experiences had led him to a career focused on fighting for the rights of others, and being their voice when they have no one else to turn to, Sean knew he was in the right profession. He has quickly gained experience by taking depositions, arguing motions, participating in multiple trials, and writing briefs on complex legal issues. He has been recognized for his achievements and in 2020 was awarded the American Institute of Trial Lawyers' Personal Injury Law Top 40 under 40 award.
Sean is a member of the Texas Trial Lawyers Association, Houston Trial Lawyers Association, and American Association for Justice. He also dedicates time to speaking at local schools to discuss the importance of higher education and accomplishing your goals.